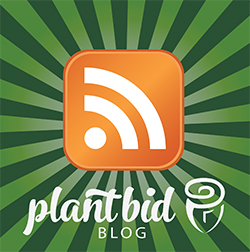 May 6, 2016
Nurseries currently utilize old fashioned and traditional ways to reach customers--using spreadsheets and brochures for contractors to spend hours sorting through and relying heavily on trade shows for networking and and identifying new potential customers. When it comes to broadening reach and moving into new geographic regions, it's incredibly difficult to expand a customer base and reach the right buyers. Without a more strategic approach, nurseries are reaching out blindly to new contractors--and it's really a shot in the dark whether they will reach a qualified buyer.
If a nursery is able to create a more targeted approach, imagine the possibilities of reaching more qualified buyers--buyers who are looking for the products that that nursery specifically sells? It would lead to:
More targeted marketing - Time and money is spent more effectively on those who are real potential clients like previous buyers versus those who are unlikely to buy wholesale plant material. Look to tech and marketing automation tools like MailChimp to help create and manage customized communication, news and information sharing with your real target customers. Using built-in tools like list segmentation, you can make sure you are communicating the right thing to the right buyers!

Better relationship building - Rather than wasting effort on 50 prospects, do your best to understand who is just pricing for a bid and who is pricing for a job they have already won. Zero in on those real potential customers and let the bidding noise fall away. Nursery employees will then have more time to focus on nurturing relationships and can create better experiences for those customers.

More targeted RFPs, more wins, more sales - Less time is wasted on jobs with lower odds. As a result, employees spend their time more efficiently and on jobs that will more likely convert into sales.